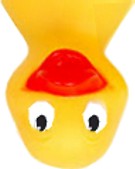 I'm quackers for Dowebby - the best way to get a responsive website!
It's a DoWebby!
www.punjabinternationa.ca
www.questpublishing.ca
www.marvinhuberman.com
www.DarleneMadott.com
* North America: Monthly - $49 or annual - $499
**One-time (standard) setup:
One to five pages: $599
Six to 13 pages: $1099
14 to 20 pages: $1599
add pages (up to 30 total): $69/page
Currency: CAD in Canada - USD in USA
Please for pricing on sites over 30 pages.

*Europe: Monthly - 49 €
**One-time (standard) setup:
One to five pages - 599 €
Six to 13 pages - 999 €
14 to 20 pages - 1,499 €
add pages (up to 30 total): 64 €
Please for pricing on sites larger than 30 pages.

*All prices are net (plus applicable taxes). Billing is in your native currency.
**We provide default Privacy Policy, Copyright and Sitemap pages at no additional charge.
News: Soon you'll be able to set up and maintain your website yourself ... and skip those setup and maintenance fees altogether.
*Notes:
All standard setups Include:

insertion of your Google Analytics code
insertion of your logo (provided by you in vector or other approved format and quality)
slider/fader from up to six (6) images (provided by you in an approved format and quality)
insertion of your text (provided by you in .TXT, .DOC or some other approved, editable format)
one round of free (no charge) corrections prior to launch
Extras (ask your contact for details on any of these items):

Custom graphic - logo design, etc...
Changes and additional corrections prior to launch
DoWebby does Slideshows and videos!